Joe Balles
Subject Matter Expert
JB Public Safety Consulting, LLC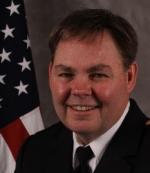 Areas of Expertise:
Cross-Discipline Initiatives & Opioid Epidemic
Biography:
In January 2016, Captain Joe Balles retired from the City of Madison, WI Police Department after completing a thirty two plus year career. Captain Balles earned a Bachelor's Degree in Criminal Justice from the University of Wisconsin-Platteville (1983), and a Master's Degree in Public Affairs from the La Follette Institute of Public Policy at the University of Wisconsin-Madison (1988). Captain Balles is also a graduate of the prestigious F.B.I. National Academy (2006).
Captain Balles served in a variety of "operational" and "support" roles during his years of service with the Madison Police Department. In his last seven years with MPD, he served as commander for the MPD's South Police District overseeing 50 plus officers, detectives, supervisors and command staff. The MPD's South District is located in one of the most demographically diverse areas in Madison, yet has a reputation of being one of MPD's police districts with the strongest connections to the community and neighborhoods throughout the district. (For more information see: http://host.madison.com/wsj/news/local/crime-and-courts/capt-joe-balles-retiring-after-decades-with-madison-police/article_20f7c8c6-33b1-57e5-956b-4cdb44f87306.html)
Creating and maintaining safe neighborhoods and schools is a constant challenge for police departments across the United States. The Madison Police Department has a long history and progressive culture of police leadership and community policing. The MPD has often been at the forefront nationally in developing innovative, community based strategies for addressing crime, fear and disorder. Captain Balles has been a long time community policing leader within the MPD especially in the areas of "problem oriented policing" and "restorative justice." Captain Balles has also maintained, for many years, a long history of community involvement with organizations like the United Way of Dane County, Madison South Rotary, the Simpson Street Free Press, The First Tee of South Central Wisconsin, and more recently as a community "peacemaker" for the South Madison Community Restorative Court.
Since his retirement in January 2016, Captain Balles brought together a small group of MPD retirees and together they created the Madison Community Policing Foundation, Inc. This tax exempt, charitable non-profit organization seeks to SUPPORT, HONOR and GROW the community policing efforts of police departments in the Madison area (For more information see: www.madisoncommunitypolicingfoundation.org). Captain Balles has also been busy in retirement providing safety and security related technical assistance to various police departments and the Madison Metropolitan School District.; In March 2017, Captain Balles and Safe Communities of Madison-Dane County were selected by the City of Madison as the vendor to provide project coordinator services for the MPD's Madison Area Recovery Initiative (or MARI). This new and innovative approach to addiction seeks to build a system whereby MPD police officers are be able to facilitate direct assessment and treatment referrals for opiate and heroine addicted individuals they encounter on calls for service or through investigation.