Boston, Massachusetts
Understanding Differences in Gun Homicide and Non-Fatal Gun Assault Clearance Rates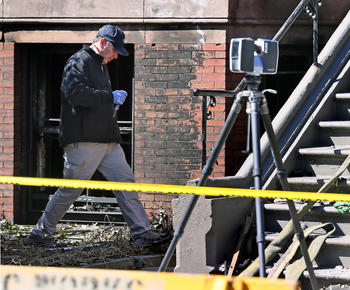 Site Final Report: 

Site LE Agency
Boston Police Department
Site Researcher
Anthony Braga, Ph.D., Harvard Kennedy School of Government
SPI Strategy
Organizational change, Technology implementation, Revising investigative processes
Site Profile
Large, urban area of 48.28 sq. miles with a population of 654,413
In 2010, the Boston Police Department (BPD) had a homicide clearance rate of 43.2 percent, well below the national average of 64.8 percent.
Evaluation included the following:

Homicide Project evaluation
Quasi-experimental analyses of clearance rates in comparison cities
Impact analysis of investigative efforts in non-fatal and homicide investigations
Effective process and impact evaluations
Project Overview
The City of Boston, in response to consistently low homicide clearance rates, developed and implemented the Homicide Project as an SPI in November of 2012. Through supplemental funding received in 2014, the Boston Police Department (BPD) expanded their research to understand whether new investigative techniques and training improved the ability of law enforcement agencies to hold offenders accountable for serious assaultive gun crimes in comparison to non-fatal gun assaults. While they did not seem to differ noticeably, gun homicides and non-fatal gun assaults received considerably different investigative resources.
Data Highlight
In 2010, the Boston Police Department (BPD) had a homicide clearance rate of 43.2 percent, well below the national average of 64.8 percent.
Evaluation included the following:

Homicide Project evaluation
Quasi-experimental analyses of clearance rates in comparison cities
Impact analysis of investigative efforts in non-fatal and homicide investigations
Effective process and impact evaluations